In 1838, Charles Wheatstone Made the stereoscope, which was a head mounted display that used the research that the brain would process different two dimesnional images from each into one three dimensional image when viewed through the stereoscope.
In 1962, cinematographer Morton Heilig developed the Sensorama which was an arcade-style theatre cabinet that would stimulate all the senses, not just sight and sound. It featured stereo speakers, a stereoscopic 3D display, fans, smell generators and a vibrating chair and was designed to simulate polygonal computer graphics to the user.
In 1968, Ivan Sutherland and his student Bob Sproull created the first VR / AR head mounted display (Sword of Damocles) that was connected to a computer and not a camera. The user would also need to be strapped into the device due to the bulkiness of it and the computer generated graphics were very primitive wireframe rooms and objects. It was the firt VR display to use computer generated graphics.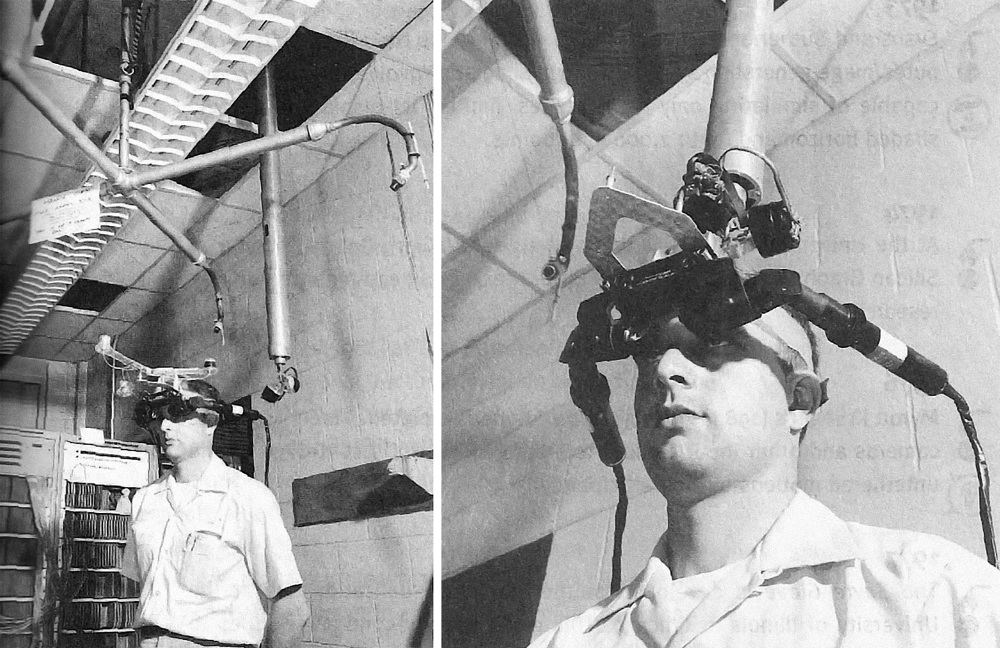 In 1987, the term "Virtual Reality got coined as a term by Jaron Lanier who was a founder of a visual programming lab that designed multiple Virtual Reality machines such as the Dataglove and the eyephone.
In 1999, The Wachowski siblings film "The Matrix" hits theatres. The film features characters that are living in a fully simulated world, with many completely unaware that they do not live in the real world. The Matrix has a major cultural impact and brought the topic of simulated reality into the mainstream.
The first fifteen years of the 21st century has seen major, rapid advancement in the development of virtual reality. Smartphones have shown a rapid increase in growth and thus have spurned the growth of lightweight and practcal virtual reality devices.
It seems clear that 2016 and 2017 will be key years in the virtual reality industry. Multiple consumer devices that seem to finally answer the unfulfilled promises made by virtual reality in the 1990s will come to market at that time such as the Oculus Rift, Playstation VR, and the HTC Vive.